10X FASTER THAN BOTTLE WARMER
You baby never has to cry in hunger and wait 3+ mins for a warm bottle again! One press to Sterilize, Cool Down, and Keep water at optimum temperature for formula 24/7. Make a warm bottle on demand, and make your night feeding a brezza today!
Watch this Video to Discover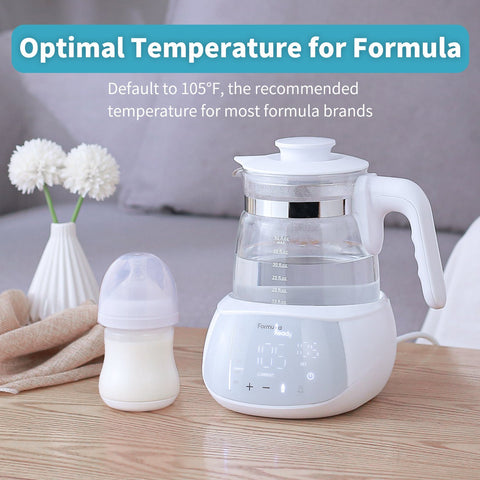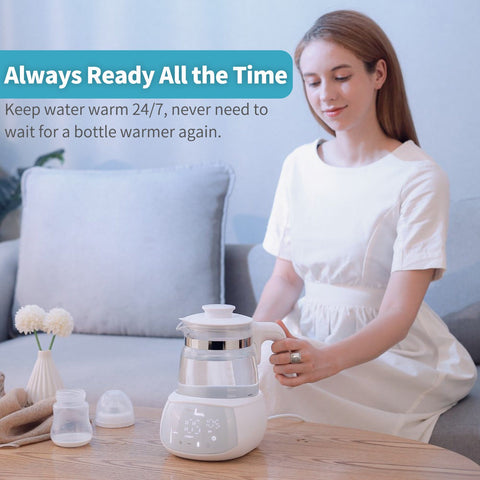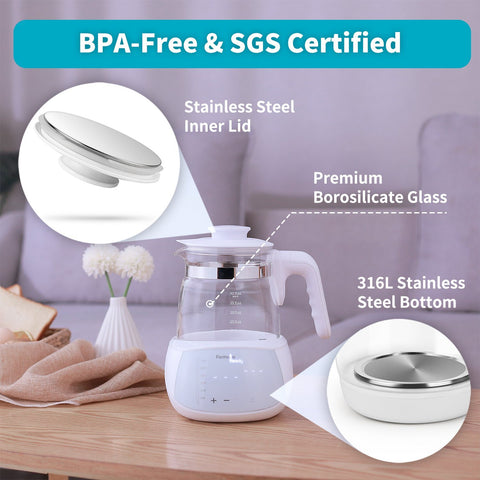 FREQUENTLY ASKED QUESTIONS
Is there money back guarantee?
30 Days. No Questions Asked.
What is the default Temperature?
105 °F
Is the temperature adjustable?
Yes
Is it BPA free and FDA approved?
Yes
What is the rated voltage?
110v
How do I get in touch with you?
email us at: Sylvia@formulaready.com
How long does it take to boil and cool down?
5min to boil and 2 hours to cool down.
Can you warm breast milk in it?
Yes
What type of water should I use?
Tap, bottle, or purified water
How long water remain boil for sterilization?
1 min
What is temperature range that I can set?
95°F to 203 °F with a 1°F increment.
How much energy is used?
If you Boil twice a day, it cost about $0.50
Try us risk free! 100% money back guarantee
If you're not satisfied for ANY reason, we'll refund your money!